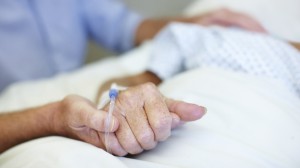 When it comes to finding home care London agencies, there are plenty of vital aspects that must be taken into consideration. If you have ever had the experience of witnessing a loved one to get ill, you will know just how painful and heartbreaking it can be. Depending upon the nature and intensity of the illness, you may have looked for them some professional home care, or residential care. Most families want their loved ones to be in an environment they are familiar with, like their own home. This article would provide you with certain basic tips to help you choose the right home care provider in the UK.
There are many ways you can begin the task of searching for agencies. For instance, you could adopt the old fashioned and most common approach of looking through yellow pages. However, this is likely to take a lot of time and there is no guarantee that you will be able to find any good, suitable options. Alternatively, you could use the Internet to find results related to your specific area.
With that said, there is one method that could give you sure success, and that is the home care finder tool of Carers UK. Carers UK is a charity organization based in the United Kingdom that aims to provide information and guidance for carers. It has the ability to provide you with a list of agencies within your local area. All you need to do is to choose what you are looking for.
After you have received a list of results, you can then proceed to select the most viable option. You will be required to perform in-depth research and explore the services on offer, such as prices, and the funding options available. Thus, if you are looking for home care London agencies, then you must consider these aspects.